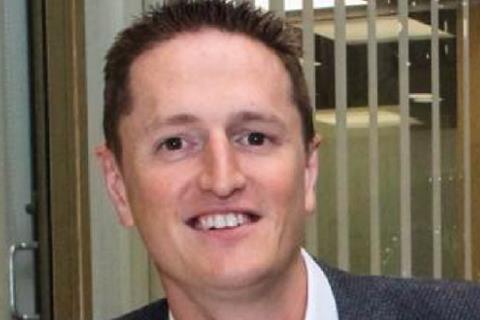 "As someone who's a through and through retailer, it's a privilege to be working as an ambassador with the Retail Trust, especially as they work in partnership with so many retailers to support the health and happiness of retail colleagues. Together we can ensure there is a place for retail on the high street, both now and in the future."
Lee Frankham, Retail Director for EE & BT stores is responsible for leading a 4,500 strong frontline team across all our 587 stores. Accountable not only for our traditional bricks and mortar estate (company owned stores, franchise stores, and Argos/Sainsbury's) but also the evolution to new complimentary channels like cabins, mobile trucks, in home services, new home build sites across the UK and door to door sales, all of which help bring our connected products to customers who need it most. Lee's remit also includes commercial implementation for retail; merchandising, insights ad=nd reporting, resourcing and channel performance.
Lee is passionate about building a retail culture where everybody is included, where people can be their best and where everyone can thrive. He is the lead sponsor of retail's inclusive career development framework – Aspire. The programme is a transparent, fair and stretching career development framework and since it launched in 2017, over 1,300 retail people have used Aspire as a springboard to go and do bigger and better things in store. Most recently, the programme has been extended to provide retail people an opportunity to broaden their horizons and join our first ever Aspire to Head Office programme.
Lee says, "Aspire continues to evolve and push forward to meet the needs of our people, and of the business, confidently supporting more and more people to grow a meaningful and sustainable career".
Following the recent pandemic, Lee is committed to building on the new multichannel and hybrid capabilities that enabled our stores to successfully navigate retailing during COVID-19. As someone who started his career in retail, Lee fully understands the fact the high street has long been central to the British retail experience in the UK and that it's still fundamental to serving the needs of the local community. Lee remains focused on giving every single customer the best service and the best experience on the high street.
Lee believes that by creating a sense of community through new capabilities, innovation and evolution alongside building an engaged and empowered workforce, it will help us continue to build stronger and more personal, local relationships with our customers, now and in the future.