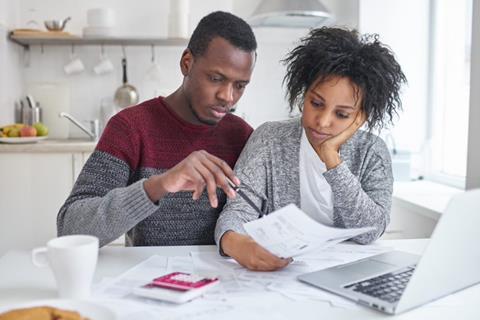 We all have money worries from time to time, and given the uncertainty we are facing due to COVID-19, it's essential that we arm ourselves with as many coping strategies and best practices as we can.
Although money can represent security, it can also be a major source of anxiety and stress. Most of us have never been educated on how to manage our money effectively, leaving us confused and frustrated when things go wrong. Whether you're facing large debts that you can't see being able to pay off, or you want to learn more about managing your money in general, there are positive steps you can take and skills you can learn which will last a lifetime.
It's easy to become overwhelmed by financial commitments, and you're not alone. If you're struggling to gain control over your finances, ask for help as soon as possible. At the Retail Trust, we offer a range of services to assist you including financial aid for those who are suffering due to COVID-19.
Here are some questions to ask yourself:
Do I often feel anxious when thinking about how I will manage my debt repayments?
Am I struggling to meet, or do I routinely miss, payments towards my utility bills, credit cards or rent?
Do I avoid telephone calls from unknown numbers and ignore letters from creditors?
Am I unable to set aside money for a sudden and unexpected reduction in my income such as redundancy, car expenses or emergency repairs?
If you answered 'yes' to any of these questions, then you may want to consider getting help.
Get professional advice
It can be very hard to talk about money problems and ask for support. But there are lots of places and people who want to help you. Sometimes getting professional advice can be a real relief.
Talk with a loved one or someone you trust. Money worries can sometimes feel like you have a mountain to climb on your own. But the first step is to tell someone that you're struggling and look at next steps to tackle the problem.
Get free, confidential debt advice. The adviser will be on your side and can help you sort out your money problems.
Contact your lender as soon as possible and let them know your situation. If you're struggling with repayments they have to treat you fairly and with consideration.
Don't roll over your debts into a new consolidation vehicle unless you can keep up with new repayments. Failing to repay on time can quickly lead to your debts spiralling out of control. Seek help immediately if you're struggling.
Here are some useful contacts:
Tips to improve your credit rating
Your credit rating is a scoring mechanism that lenders use to determine your individual suitability to be offered credit. Credit rating range from excellent to poor and having a healthy credit rating is vital. Click here for eight tips to boost your credit rating.
Make a budget as soon as possible
Budgeting lies at the foundation of every financial plan. It doesn't matter if you're living payday to payday, or earning six-figures a year; you need to know where your money is going if you want to maintain a handle on your finances.
The Money Advice Service's budget planner takes all possible outgoings into consideration.
To be as accurate as possible, make sure you find recent copies of the following documents before you fill out your details:
Bank statements
Payslips
Debit and credit card statements or bills
Receipts for things you usually pay for in cash.
Debt consolidation
This includes all forms of credit, including credit cards, store cards, overdrafts and personal loans.
Make your finances easier. By consolidating your debts together, you'll have the luxury of one repayment date, one interest rate, and one balance to keep on top of plus the benefit of a set end date until you are debt-free.
Save you money. If your credit history has improved since you took out the credit you're repaying, you could be able to bag yourself a lower interest rate.
Help clear your debt more quickly. If you're saving money on interest, you may have more money free to pay off your outstanding debt sooner.
Make your repayments more manageable. Consolidating your debts could enable you to reduce your monthly instalments.
Top tips
Ask for assistance as soon as possible
Check your credit rating
Revisit your bills
Make a budget to help you achieve your long-term financial goals
Work out the most cost-effective ways to borrow money or consolidate debt
If you can try and put money to one side each month, having a contingency fund will allow you breathing space when unexpected bills or repairs occur.
Remember, if you are suffering due to COVID-19, you can apply for financial aid to support you during this difficult time.