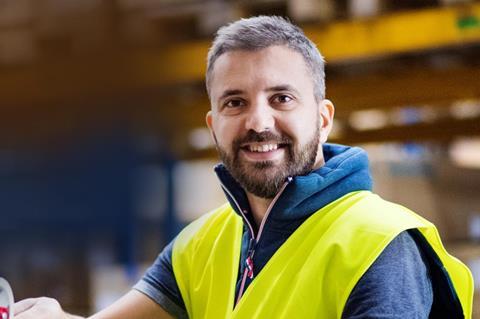 When transport section leader Philip Coates had the opportunity to progress his career through further education, the significant financial commitment he would need to make became an obstacle.
"I am currently studying a business management degree through The Open University – a qualification once completed will provide many future career opportunities with my current employer Aldi Stores Ltd. While the degree itself is a hugely rewarding course for me personally, it is also a massive financial commitment. I became aware of the possibility of a Retail Trust grant to help me with the cost of this through another colleague and I was extremely fortunate enough to be accepted.
To support his development Philip received a non-repayable educational grant from the Retail Trust.
"I have just completed my study for this year and despite the uncertain times we currently find ourselves in, my study was a success and I gained a distinction for the year. The materials I have studied in the past year have proved to be hugely beneficial for my current day-to-day responsibilities at work and will no doubt stay with me as I progress in my career with Aldi. I cannot express how much I appreciated the grant, and the success of my studies in the past year are largely because of the financial support I received from the Retail Trust – allowing me to concentrate fully on my studies.
"I feel proud to work in the retail sector, and the support given by the Retail Trust is invaluable to myself and the millions of people that work within it. Thank you once again!"
Philip Coates, Transport Section Leader, Aldi