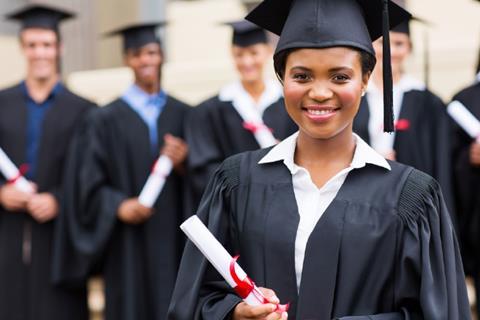 When Esther's mother lost her job she suddenly found herself facing the prospect of losing her degree. Left with unmanageable university fees, increased living expenses and on furlough, Esther turned to the Retail Trust for support.
Esther Umoh has lived in the UK for 14 years, however when she wanted to go to university she found she still didn't qualify for student finance. Esther and her mother funded her studies themselves until her final year where they found themselves in a situation out of their control.
"In my third year of undergraduate studies a series of unforeseen circumstances occurred. My mother who was supporting me to pay my tuition fees lost her full-time job. We were given short notice to move out of our home as the landlord put the house up for sale. We found a new property, but it was increasingly expensive.
"With the current pandemic, I was placed on furlough and could not do the desired extra hours to continue to self-fund my studies. I was left with an outstanding balance of university fees to pay off.
"Until the outstanding fee was cleared, I was denied access to my degree classification and transcript. This prevented progression into postgraduate studies and work."
Esther found the Retail Trust online and applied for a non-repayable educational grant. The Trust was able to support her with her university fees allowing her to progress in her career.
"This support has given me hope to progress with the next steps in my studies and career. It has given me the ability to graduate and receive my degree classification.
"I would most definitely recommend the Retail Trust because the charity have supported me with financial provision, which in these unprecedented times, I could not have obtained."
Find out more about our non-repayable grants at Financial aid.