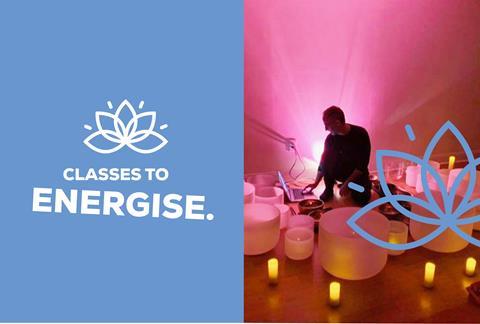 10:55 - 11:25 Guided breathing workshop
Discover the power of conscious breathing designed to soothe feelings of anxiousness and aid mental wellness.
By transformational breathing coach and author of Let It Go and Breathe Yourself Calm, Rebecca Dennis.
11:30 - 11:50 Face yoga workshop
Learn the art of DIY face massage and acupressure to support relaxation.
Ease stress and bring calm when you need it most, by Luminous Face Yoga's Philppa Mitchell.
11:55 - 12:15 Cell workout
A low impact balance workout
Hosted by LJ Flanders, personal trainer and founder of Cell Workout.
12:20 - 12:40 Vinyasa yoga
An introduction to this relaxing flow-style yoga
Harmonise your body and breath through a sequence of poses that will leave you feeling calm and invigorated, by yoga instructor Adrienne Everett, from adidas Studio LDN.
13:00 - 13:30 | 13:40 - 14:10 Sound bath
Immerse yourself in a world of relaxing sound frequencies and restorative meditation.
To soothe the mind and heal the body, by leading sound bath instructor David Tran, from BLOK.