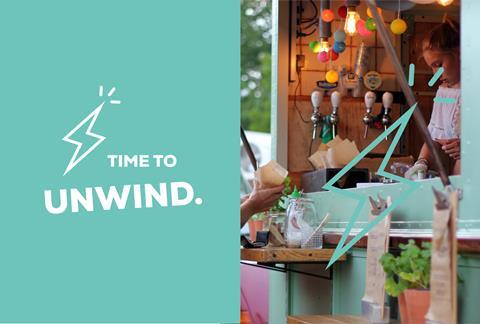 Meal hacks
How to eat well when you you're time-poor, by top chefs
10:55 - 11:25 Brain-boosting breakfast by Jasmine Hemsley
12:20 - 12:50 Power-packed lunch demo by James Wythe
13:40 - 14:10 Super-charged speedy supper by Georgina Hayden.
Creative workshops, together with Hobbycraft
Get your craft on with Hobbycraft's expert-led workshops.
10:00 - 11:00 Brush lettering
11:20 - 12:20 Floral sketching
12:40 - 13:40 Brush lettering
14:00 - 15:00 Floral sketching
Barista classes
Ever wondered how you craft the perfect coffee at home? Expert baristas from Brad & Dills show you how.
10:00 - 10:30 Barista masterclass
11:00 - 11:30 Barista masterclass
12:00 - 12:30 Barista masterclass
Fun all day long!
Mindful colouring
Relax, focus and enjoy the simple act of colouring to help bring a sense of calm to your day.
The smoothie bike challenge
Get peddling to whizz-up your perfectly healthy, delicious smoothie.
Pledge tree
Spread the happiness! Hang your wellbeing pledge on the tree to help take your next step to a healthier and happier you – and inspire others!
Lego build
Construct your own Lego house to create the Together Fest Lego village.
Book store together with Waterstones
Browse and buy from a selection of wellbeing books written by the talented speakers at Together Fest.
Create your own merch
Try your hand at screen-printing to make your very own Together Fest merchandise.