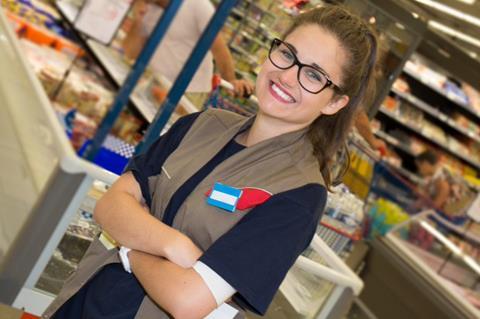 Working closely with employers and universities, we have developed a suite of retail apprenticeship degrees. The programmes help retail staff at all levels benefit from higher education and enable businesses to use their levy monies effectively. These are the first initiatives of their kind for retail which combine real-world best practice with innovative academic thinking.
The apprenticeship degrees bring the world of business and education closer together by developing the high-level technical skills needed for retail jobs of the future. The standards also provide a progression pathway to develop new and existing employees.
Retail Leader Apprenticeship Degree
The Level 6 Retail Leader Apprenticeship Degree prepares participants to face the challenges of leading in the evolving and dynamic retail environment of the 21st century. The programme is delivered through a blended learning approach over a four-year period (this is flexible). Employers can draw down up to £22,000 of their levy monies for this standard. Click here to view the standard.
Assistant Buyer and Merchandiser Apprenticeship
The Level 6 Assistant Buyer and Merchandiser Apprenticeship develops senior talent in buying and merchandising and enables employers to enhance their offer of a career in retail. Over the 24-month programme, organisations can claim back up to £10,000 of their levy funds per student. Click here to view the standard.
For more information about how the programmes can work for your business, please contact Amy Prendergast at aprendergast@retailtrust.org.uk
"Before starting this apprenticeship degree, I felt like I was constantly struggling in a job that I didn't feel like I was going anywhere in. This apprenticeship has not only been beneficial to my career development but also my personal development too. When I first joined the company, I had no self-confidence, now I am able to lead teams into top three in the region. I couldn't ask for a better opportunity to finally break the loop of feeling worthless."

James Rudge, Retail Management Apprentice at Dixons Carphone

"My real reason for loving the Level 6 Retail Leader Apprenticeship Degree is because it enables me not only to gain a HND in Professional Practice in Management, as well as a chartered qualification, I also get to work with the UK's largest electrical retailer and have direct impact on its people and performance. This is amazing."

Ameet Patel, Retail Management Apprentice at Dixons Carphone

"I have chosen this degree because it has helped open up loads of opportunities for me in my career. I have learned so much in regards to the business and how the business works. I am also learning so much more about myself and what I am capable of. I am enhancing so many skills that I never even knew I had, whether that be management skills, or general people management. I feel extremely lucky to be in the position I am in and I would recommend it to anyone who has an interest in retail management!"

Rowan Chaplin, Retail Management Apprentice at Dixons Carphone

"I chose the Retail Leader Apprenticeship Degree as I thought it was the best accelerator for my career progression. Working for the company before the apprenticeship I realised that completing the course would give me the best chance possible to climb the ladder and become a future leader of the business within Dixon's Carphone."

Noor Malik, Retail Management Apprentice at Dixons Carphone