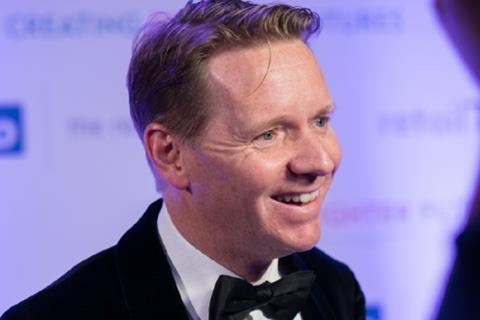 "The impact of COVID-19 on retail sector employees has been overwhelming, and the Retail Trust, now more than ever, is needed to support many families during their greatest need. As ambassadors we must continue to broaden the reach of the Trust and support the charity during these challenging times."
Damian is an accomplished senior executive and business owner with a proven record of entrepreneurial flair having founded, built, grown and sold two successful businesses in the fashion, retail, licensing and brand sectors. He has also been a director of Matalan developing their international business across 13 countries and has over 20 years' experience working at a senior level in a variety of roles with experience across all aspects of consumer fashion products, from value to luxury, including production, design, marketing, international retail operations, brand development and licensing.
Damian established his first clothing company in the early 1990's, specialising in childrenswear, the company was nominated for the British Clothing Export award two years running, and as a result of his work, Damian was nominated onto the council of the National Childrenswear Association in 1992 through to 2004.
Damian was an early adopter of launching Fairtrade Cotton and recycled polyester in 2009 in the UK when he was a major shareholder and director of a large manufacturing business that owned factories in Sri Lanka and Bangladesh. His expertise in brand and talent management spans launching celebrity endorsed apparel ranges internationally with the Kardashian sisters and Robbie Williams to licensing with fashion designers Julien MacDonald and Elizabeth Emanuel amongst others.
Damian is currently the CEO and founder of The Radius Group a brand management and licensing agency business and invests in start up brands. Damian is a respected, and highly accomplished entrepreneur & business leader, he has operated within the global retail brands and licensing industry for over 25 years, having founded, built and sold three successful businesses in the sector. Damian has had a career that has encompassed manufacturing, wholesale, retail, licensing, international franchising, and ecommerce, and he has a proven track record of launching, repositioning, and transforming consumer and celebrity brands. In a voluntary role, Damian has been involved with the Retail Trust for many years including chairing the fundraising committee in 2018-19 and is now Co-chair of the ambassadors, he is also the current Chairman of the exclusive retail networking club known as the Twenty Club, founded in 1897.