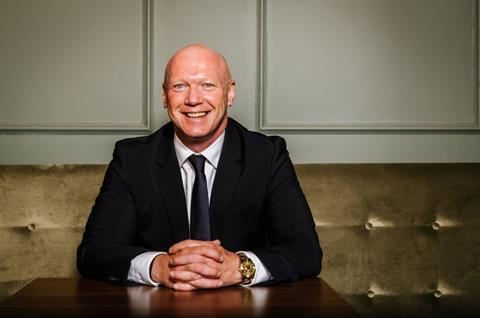 Simon Smith is Retail Director at Beaverbrooks, a 103-year-old family-owned jewellers. Simon joined the retailer, which has 71 stores nationwide, as a management trainee in 1991, and after working his way up within the company, joined the board of directors as Retail Director in 2019.
Simon is responsible for Beaverbrooks' retail strategy and its network of stores across the country. He also oversees all support teams including Regional Managers, Learning & Development, People Support, Internal Communications and the Operational Office departments.
Now in his 31st year with the company, Simon started his career with Beaverbrooks in 1991 as a sales consultant/management trainee, before working his way up to branch manager, a position which he held for eight consecutive years across various stores. In 2002 he became area manager for the Midlands region, and in 2013 he joined Beaverbrooks' executive team when he was promoted to Head of Retail.
Originally from Leigh in Greater Manchester, Simon now lives in Lytham St Annes with his wife and daughter Lily. Simon is highly committed to the company's purpose of 'enriching lives' which simply means making a positive difference in everything it does and regularly participates in sporting events to raise much needed funds for charity, including a recent bike ride from Manchester to Blackpool.