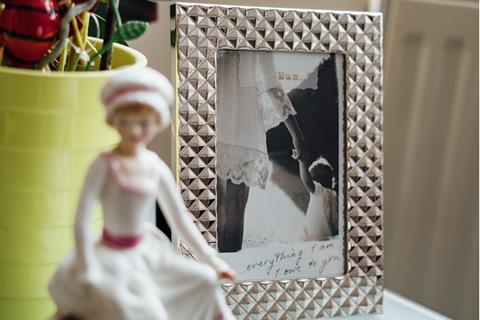 "I have my independence but help is there when I need it."
Jean, who lives in one of our extra-care flats, moved to the Leylands Estate over 20 years ago and has lived in three different properties as her needs have changed.
"Back in the late 1990's, a friend asked me to come with her to take a look at the Leylands Estate. I was living in a flat in Derby city centre and it was awful, ever so frightening. My doorbell would ring and there would be menacing youths outside, causing all sorts of problems. When I first saw the estate I thought, 'I want to live here,' it's so beautiful. I'd worked at Debenhams and then Bennetts in Derby for decades so I was eligible for a place.
"I can't believe I've lived here for 20 years, it's flown by. I was still working part-time when I first came here and lived in a flat, then 15 years ago I moved into a lovely cottage just off the main drive. Sadly, I had to have a leg amputation which meant I moved to a flat in Cedar House which offers extra care. Having the extra care on site was a big relief, it meant I could get care when I needed it but still have my independence.
"I'm so proud of where I live."
"I'm 83 years old on my next birthday but living here means I can still do my own cooking, washing and ironing. I have all of my Crown Derby up on the walls and in china cabinets. I'm so proud of where I live. I tend to stay in my flat now, but come out when I want to. There's a coffee morning every week and the hairdressers is down the corridor. It's wonderful to have it so close and they cater for me in my wheelchair.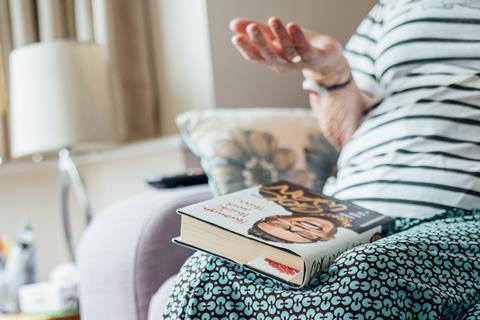 "I have a morning call with the support team, which I really like. It's company, even if just for a minute, and it's reassuring when I'm not managing so well. The staff don't come over interfering or intruding, but when I've needed them they've always been here for me. It's such a pleasure to live here – the estate looks just the same as when I first visited. I couldn't think of anywhere better to live."
Jean,
Resident at the Leylands Estate