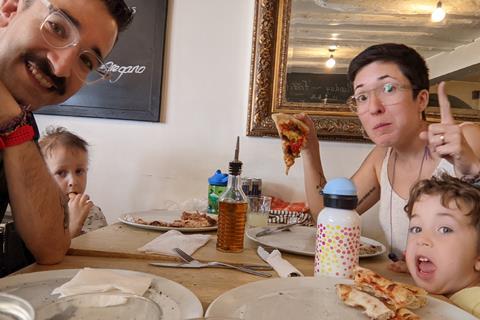 "We can enjoy time together while we're still a family of four."
When the Centellas family received the devastating news that eldest son Berenguer's brain tumour was back and surgery was no longer an option, dad Jaume took leave from his customer service manager role at IKEA to spend as much time with the family as possible.
"On 26 July 2020 our eldest son Berenguer, now aged five, was diagnosed with medulloblastoma, a type of brain tumour. Just three days later he had brain surgery at Great Ormond Street Hospital (GOSH) and after analysing the cells we were informed it was type four, the most dangerous type.
"We started radiotherapy in September at the University College of London Hospital followed by chemotherapy at GOSH. In May 2021 the treatments ended and he started his recovery. The first few MRIs were very positive and we had great hopes his condition would continue to improve, he even started reception in the September. But in January 2022 the tumour was back and in force. Surgery was no longer an option, the only thing left was to start a new course of chemotherapy to try to give him as much quality time as possible.
"My wife Aida, the true rock of the family, was already on a career break, but with the sad reality of not being able to cure Berenguer I was signed off work with my salary secured until September. I started wondering what would happen long term as you never know with cancer. I looked online and decided to apply for some financial support. As a manager at IKEA I have been briefed about the Retail Trust and have recommended the Trust to co-workers especially during the pandemic so I knew there was help and support available.
"We've been able to do activities with the kids while it's still the four of us and save some money to prepare for the uncertain future."
"The process was easy to follow and smooth from the beginning. I filled in the online form and a few days later was contacted by Sue, who was so nice and empathetic to our situation. The Retail Trust has helped us with £1,000 towards our rent which has meant we've been able to do activities with the kids while it's still the four of us and save some money to prepare for the uncertain future.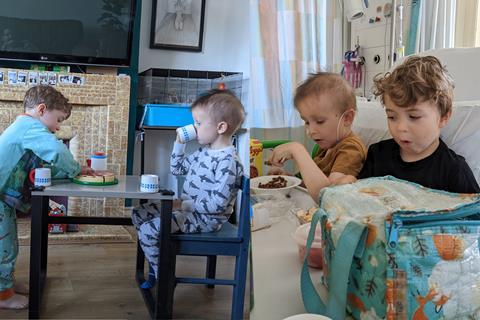 "Since his relapse, Berenguer has gone through eight five-day cycles of chemotherapy. Whenever we're not in hospital and he feels strong we take trips to the coast, explore forests or enjoy a film together. He's a very funny boy with an amazing imagination. One of his favourite films is The Greatest Showman and he and his little brother Guifre recreate scenes from it in our living room. We love being together the four of us, even if it's just going to Lidl to do the weekly shop, mundane things we unfortunately won't be able to do forever.
"I hope no one has to contact the Retail Trust due to a similar situation to ours but for moments when stress is higher than usual or issues arise at work or in your personal life the Trust provides extra help. I would recommend the Retail Trust 100%."
Jaume Centellas,
Customer service manager at IKEA