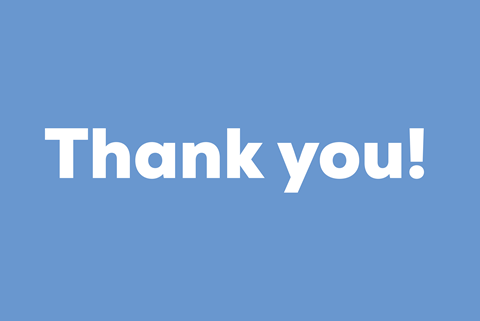 The Retail Trust has received a £100,000 donation from Barclays to help retail workers hit hard by the coronavirus pandemic.
Demand for the Trust's support has reached record levels since the start of the pandemic as retail workers deal with dramatic changes in their working conditions and a rising number of job losses from British retail. Its services include non-repayable grants for people facing financial difficulty and wellbeing support for those suffering from anxiety, stress and depression.
The Retail Trust is one of 100 charities to receive a donation from Barclays' £100m Covid-19 Community Aid Package which has been set up to support organisations helping people and communities most impacted by the pandemic. The funding will be used by the Retail Trust to provide more non-repayable grants to those in need.
More than £800,000 in non-repayable grants was provided by the Retail Trust last year to help people stay in their own homes and meet other essential needs and the charity also ran more than 6,000 counselling sessions as the need for its services grew. It now provides support to retail workers aged 16 to 18 as well as all adults working in the sector following a 235 per cent increase in requests for help from people aged under 20 last year.
Chris Brook-Carter, chief executive of the Retail Trust, said: "The financial support we provide to help people stay in their homes, feed their families or make essential hospital visits rose by 125 per cent last year and we responded to a 164 per cent rise in applications for mental health support. This simply wouldn't have been possible without the donations the Trust receives and the wider support from the retail industry.
"The Retail Trust has been at the heart of how the industry cares for, protects and improves the lives of its people for nearly 200 years but I don't think our services have ever been needed more. Four million people work in British retail as a whole and they have been heavily impacted financially, emotionally and physically during the entire course of the pandemic. This funding from Barclays will allow the Retail Trust to continue to provide vital help to those who need it."
Nigel Higgins, Barclays Chairman, said: "COVID-19 has created an unprecedented social and economic impact in the UK, with many experiencing greater hardship due to the crisis. Incredible charities, such as the Retail Trust have been playing a vital role in the UK's response to the pandemic, ensuring urgent help reaches those most in need of support.
"As a bank we have been doing all we can for our customers, clients and colleagues, and we hope that by partnering with the Retail Trust and many other charities across the UK, collectively we can ensure that as many people as possible in the communities in which we live and work are supported through this crisis."
Visit www.justgiving.com/campaign/CaRe20 to donate to the Retail Trust.