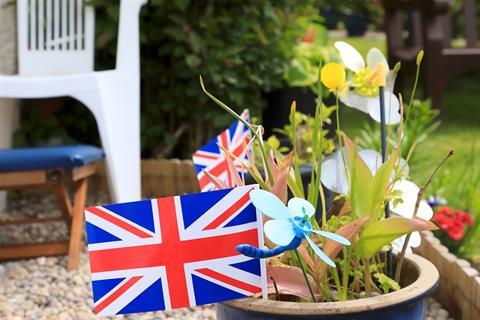 1 June 2022
We are extremely proud, honoured and thankful to have such a long history of royal patronage over our 190 years of being a charity.
The late Queen Elizabeth was our Royal Patron since 1948. For 74 years, Her Majesty has been a gracious supporter of the Retail Trust, making a number of visits to our estates and joining us for numerous fundraising events. It was with great pride and pleasure that we hosted afternoon tea parties across our five supported-living estates on Wednesday 1 June to celebrate the Platinum Jubilee. With cake and tea-a-plenty, musical entertainment and even some pin the tail on the corgi, the co-ordinated events were a clear reminder of why the Retail Trust is so important to the health and happiness of all our retail colleagues, past, present and future. Everyone who lives on our estates had a career in retail and for many of our residents, staff and volunteers, it was the first time being together for two years, so a sing-a-long and even a conga line were well overdue.
A huge thank you to teams from New Look and Marks and Spencer for taking time out to come and volunteer, and to Fortnum & Mason, Bird & Blend Tea Company and Millie's Cookies too for partnering with us to bring the parties to life.