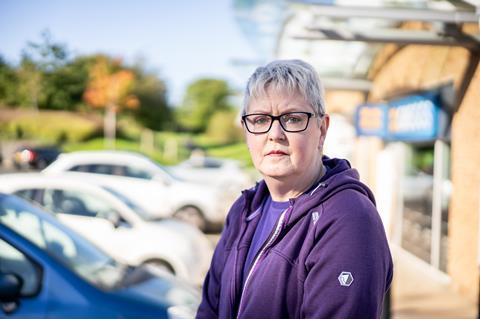 Jo, 58, is a team leader for a convenience store, based in Northumberland. Jo goes to work each day in fear of what the day will bring – threats, abuse and even violence.
"Can you imagine going to work every day only to be threatened and verbally abused? I once had a customer threaten me after I asked him to leave because he was barred. He came up to me and told me 'we know where you live'. Two days later when I was leaving home for work I found that my gate and car had been spray painted with abuse. I don't go to work to get that, it's not part of the job.
"To be told 'I hope you get cancer and die' because you haven't got an item in stock, you're left wondering what else is going to happen. We shouldn't have to go to work in fear of what they day is going to bring, we shouldn't have to be worried about the abuse or, at times, violence we're going to receive.
"We were coined as key workers during the pandemic, but there were customers who actually weaponised it, threatening to spit on people. We've hopefully come out the other side, but now we're bordering on a recession, shoplifting is more prominent, and people seem to have lost patience. They wouldn't speak to their own families the way they speak to us – it's sometimes absolutely vile. I don't think the majority of the general public realise what retail staff have to put up with.
"Verbal abuse is quite regular, and from a mental health standpoint, that can stay with you for years. It's not something that goes away easily, but we're just trying to do our job. People seem to forget that we're people too."
Would you put up with this?
Let's respect retail and stop the intolerance epidemic.