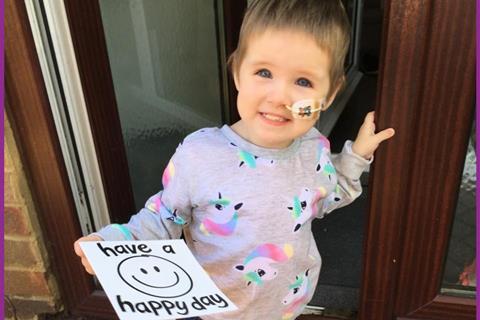 Isla's been fighting high-risk neuroblastoma since her first birthday. Isla has received extensive treatment and undergone numerous procedures as part of her treatment plan.
Isla's dad Rick stated, "You think cancer is something that shouldn't happen to children, especially your own. Kids should not have to know the word 'cancer', but sadly they do. Our lives changed in a heartbeat. One day we were living normal lives and literally overnight everything was different."
Thanks to your generous support, Isla has been able to access the Bivalent Vaccine clinical trial at Memorial Sloan Kettering Cancer Center.
Watch the heart-warming video below to see the difference it has made to their lives.