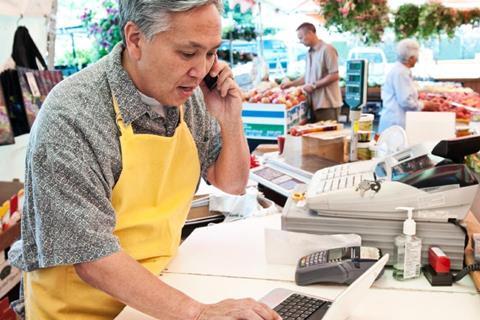 When Eric received a positive COVID-19 test, it not only put his heath at risk, but also his home.
Eric works as a customer service manager for B&M. Eric's diabetes along with the positive COVID-19 diagnosis meant that he was seriously unwell and unable to work. To protect the community and his family Eric had to isolate. This put him under huge emotional and financial strain.
As a sufferer of bipolar disorder, the virus significantly affected Eric's physical and mental health. Isolation reduces the risk of infection to others. However, it can have a detrimental effect on our emotional wellbeing. This, coupled with the stress of reduced income and his recovery from COVID-19 meant that Eric needed support to cope with everyday living.
When a B&M colleague suggested Eric contacted the Retail Trust, he was struggling to pay his rent and some of his essential bills.
Eric was awarded a non-repayable grant from the CaRe20 fund to help him maintain his rent payments, and secure his home. This eased some of the financial and emotional stress, allowing him to fully recover.
"Without you I would have had so many problems."
If you've been affected by affected by COVID-19 and need financial assistance apply now at Financial aid

Support CaRe20 today to help the UK's retail workers during the COVID-19 pandemic
Retailers can help fund the appeal by contacting Claire Greenwood our Head of Funding.