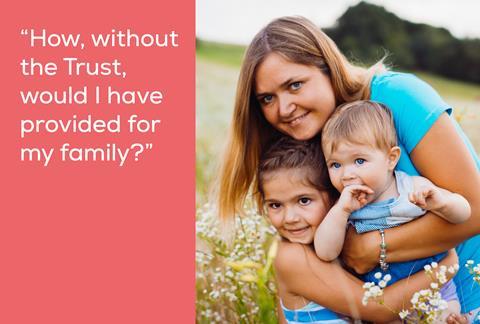 "How, without the Trust, would I have provided for my family?"
Paige works for TJX, whose stores are currently closed due the COVID-19 crisis. Due to the effects of the pandemic, her hours have been reduced and her husband is also out of work, putting considerable stress on the family's finances.
"My hours were reduced by furlough and my husband was laid off and we did not know how we would survive until a friend told me about the Retail Trust."
Paige was advised by a friend to contact the Retail Trust. The charity provides financial and emotional support to help families through difficult times like these.
"I was sceptical and worried, but on a Saturday afternoon, I received an email that changed my outlook.
"I have struggled mentally and was about to give up. This is a blessing and I can't sing your praises enough. This is too good to be true.
"When I called the freephone number it took me five minutes to get through and I nearly gave up until I heard a friendly voice reassuring me and told me what to do.
"I highly recommend the Retail Trust, there are not enough awards for them."
Click here to find out more about the financial support the Trust offers.
Support CaRe20 today to help the UK's retail workers during the COVID-19 pandemic
Retailers can help fund the appeal by contacting Claire Greenwood our Head of Funding.
Individuals can donate to the CaRe20 appeal here.