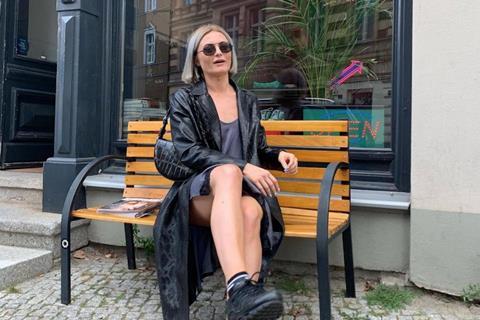 November 2020 update
Seed funding was the catalyst which kick-started Emma's fledgling business, pplrstrange, a creative online platform specialising in fashion and emerging brands in Scotland and beyond. Emma's ambition earned her two awards of seed funding as well as support via the Retail Trust elevator mentoring programme which enabled the business to raise its profile and gain traction through brand marketing, professional photoshoots and various pop-up events. Emma, who was a finalist at the 2019 RBS Great British Entrepreneur Awards, has seen her business go from strength to strength as a result of this significant boost.
Emma has been able to expand her business by providing creative marketing for small and local businesses, and is enjoying running innovative photoshoots, events and networking with her new clients and their audiences. Her new venture The Social Butterfly, a social media and creative agency, has taken off and is now her full-time job.
"As a new business, this funding has had such a great impact. I am so thankful for this experience and all the support I have been given so far. It has really given me confidence and the push I need with my business. It's such a great feeling when others have faith in your ideas.
"Without the support from the Retail Trust, I wouldn't have another business which is taking off and I wouldn't have ever got to where I am now. The funding helped me get into events and pop-ups, something I never thought I'd do and something I love now and help others with. The experience from all my talks, events and collaborations with pplrstrange has helped my new sub-brand run things for big brands in Scotland. The funding helped me rebrand, grow my followers, pay for professional shoots and get my foot into the London School of Styling."
Emma received seed funding in 2018 that allowed her to develop and launch her own creative agency and fashion brand 'pplrstrange'.
"I would like to thank the Retail Trust, Hammerson and GCU for awarding me with this funding. The grant will enable me to grow my business quicker than anticipated. I really appreciate the faith that you have put in to me and my business idea, it honestly means the world."

"I got into fashion because it is creative and exciting. But, starting out on your own is scary, particularly in retail. I feel lucky to have had the support from the Retail Trust, Hammerson and GCU. I wouldn't be where I am today if it wasn't for you. I've always been motivated and hardworking but your funding, advice and belief in me and my concept was the stepping stone I needed to make my dream a reality. I honestly can't thank you enough. Knowing that Retail Trust, thanks to the support of the sector itself, is giving young start-ups like me a helping hand is unbelievable and it is a very special programme. I am proud and honoured to be part of it."
Emma Russell, pplrstrange