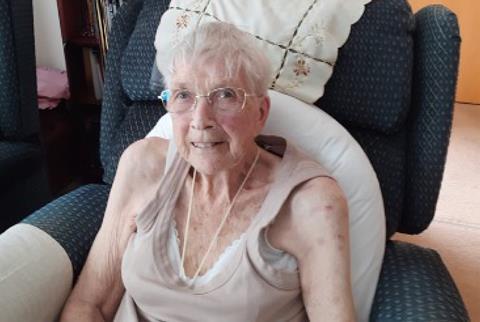 Well I have enjoyed and lived on the Leylands estate in my own cottage for over 20 years. I used to live here with my husband until he passed away.
At the time, the estate was running a lucky draw for 20 to 30 people to see and meet the late Queen at St James's Palace, in London on the 28th February 2008. A draw was the fairest way as everyone wanted to go!
As I recall, it was a long coach journey but everyone was excited and I was a little nervous to meet the Queen. Once I and the other guests had arrived, we were ushered from the coach to a very grand and elegant room where we were all served canapés. All the guests were stood in a line and then we waited for the Queen and the Duke of Edinburgh to both arrive.
I don't remember much of it as I was so nervous but I do remember that later that day we and the other guests went on to stay at a small and pleasant hotel and had a big three course meal which was very nice.