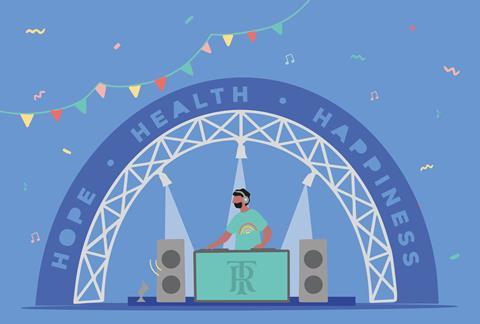 09:45 - 10:00 Welcome
Welcome from our host Anna Whitehouse, AKA Mother Pukka, broadcaster, presenter, author and flexible working campaigner.
10:00 - 10:40 Jamie Laing 'Imposter syndrome and me' 
The podcaster, entrepreneur and former Made in Chelsea star opens up about learning to live with anxiety and overcoming panic attacks.
14:30 - 15:00 Nicola Roberts 'the importance of reaching out'
The actress, songwriter and recording artist best-known as part of the record-breaking group Girls Aloud, on resilience and reaching out for support when you need it.
15:10 - 16:10 Laughter therapy
Stand-up comedy to get the endorphins pumping.
Comedians: Jordan Brookes | Matt Green | Rhys James
16:10 - 16:30 Beatboxers
16:30 - 17:30 Sunset DJ session with Roman Kemp
Broadcaster and mental health advocate, Roman Kemp mixing the tunes!