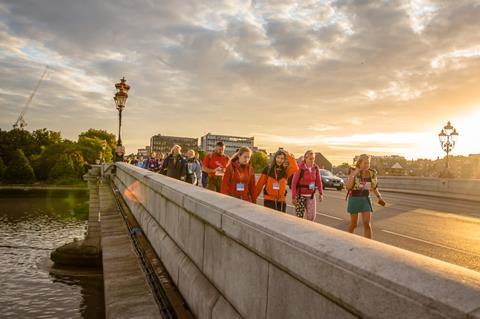 Join 2,000 walkers and trek across the capital taking in unrivalled views of the skyline and historic landmarks.
Setting out from the Putney Bridge we head east towards the city, zig-zagging over 16 historic bridges – each with its own fascinating story – and a mid-point rest stop near The Oval Cricket Ground for some snacks and drinks. 25km later, it's a party style finish line celebration in Southwark Park past the final crossing – the majestic Tower Bridge.
Key details
Date: Saturday, 9 September
Start location: Bishops Park, Fulham
Start times: 10am – 12pm
Finish location: Southwark Park, Central London
Finish times: 4 – 7 hours (any finishers coming in before on a jogging or running time will be disqualified)
The registration for Thames Bridge Trek is now closed.