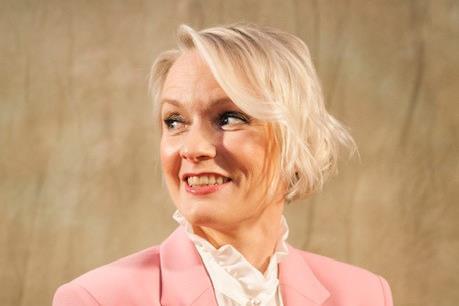 Lorraine Candy is a mother of four, author and an award-winning journalist. Formerly the editor-in-chief of Sunday Times Style, ELLE and Cosmopolitan, she is now focusing full-time on writing and podcasting.
Her book 'Mum, What's Wrong With you? 101 Things Only The Mothers of Teenage Girls Know' is a Sunday Times Best Seller. She is also the co-host (with Trish Halpin) of the chart-topping lifestyle podcast Postcards from Midlife, aimed at Generation X women. Putting to use their many years of journalistic and glossy magazine experience, Lorraine and Trish offer advice on how to deal with everything life throws at you just as your hormones are going into meltdown thanks to peri-menopause. From living with angst-ridden teens, to looking after ageing parents and maintaining a career, while still trying to find the energy to have a sex life and relationship. 
Lorraine can be found @lorrainecandy on Twitter and Instagram and her podcast can be found at postcardsfrommidlife.com and her book is available on Amazon.