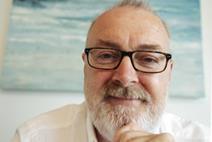 Nick joined John Lewis Partnership in 2011 with a brief to redesign and create a health service to reflect the changing needs of the Partnership.
The new service model, blending internal and external resources went live in 2013 creating an award winning outcome focused service, improving the health of its Partners and the productivity of the business.
In 2021 this model was enhanced further to create an integrated Health & Wellbeing service combining the social/leisure benefit responsibilities, including five hotels, with the internal employee assistance service, covering financial and emotional support, and the occupational health service. This people centric model was launched in May 2021 and provides proactive and reactive education, engagement and support through both digital and physical delivery channels.
Nick's previously held roles as Head of Strategy and General Manager, Occupational Health at Aviva Health and brings considerable operational, strategic and change management experience from financial services and health industries. Nick has an MBA from Henley Business School where he majored on the impact of disruptive forces.
Outside of work Nick enjoys rugby, skiing and surfing.