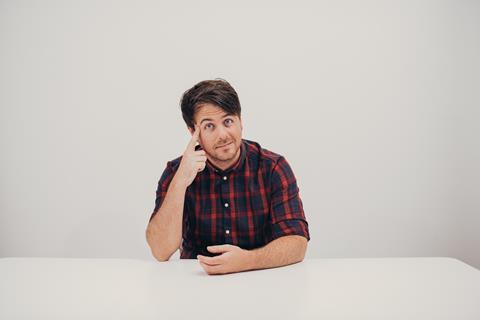 Joshua Fletcher, aka The Anxiety Geek, is a psychotherapist and author who specialises in working with anxiety-related conditions. A previous sufferer of several anxiety diagnoses, and now one of the leading voices on anxiety disorders, he uses his knowledge and engaging manner to help and educate others through his therapy work, his best-selling self-help books, his podcast The Panic Pod and his popular social media profile (@AnxietyJosh).
Joshua grew up in Lancashire and currently resides in Manchester. His therapy practice, The Panic Room ®, is based in South Manchester, within the office of The School of Anxiety. After completing his joint honours degree in Education Studies & Drama, Joshua worked with children with learning and behavioural difficulties, which sparked an interest in psychology. After a tragic life event, Joshua was diagnosed with panic disorder, generalised anxiety disorder (GAD) and obsessive compulsive disorder (OCD) and found it difficult to find the right treatment. He took a keen interest in his own recovery, which added to his interest in psychology even further.
At the age of 23, after eventually finding treatment for his anxiety, Joshua wrote and self-published a self-help book for people in a similar position called, Anxiety: Panicking about Panic. It became a best-seller and has sold over 80,000 copies. Joshua went on to study to be a psychotherapist and completed his MSc in Counselling Psychology at Keele University, as well as a PGCert in Cognitive Behavioural Therapy at Salford University. Joshua now specialises in working with anxiety disorders and uses both his personal and professional knowledge to help others. His latest book, Untangle Your Anxiety, hit number one best-selling status in the UK, US and Canada. Now, Joshua spends his time working as a therapist, offering consultancy and educational talks, writing books, recording his podcast and creating content for his large social media following.