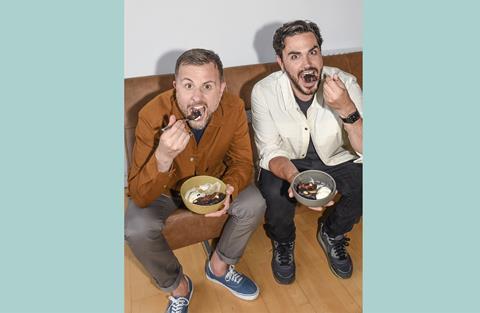 The world's biggest vegan, plant-based chefs
Childhood friends from Sheffield, Henry Firth and Ian Theasby joined forces to create BOSH!, and in the process, have become the godfathers of modern-day plant-based food.
In June 2016, they began their mission to put more plants on plates by launching what has now become the world's biggest vegan social media brand, reaching 26 million views a month and over 2.5 billion views to date. Their social media presence continues to grow, with their following now sitting at 3.1 million.
They are the brains behind five Sunday Times Bestselling cookbooks, selling over 1 million books worldwide (across 64 countries and in eight languages), including the UK's best-selling vegan cookbook of all time, and have two British Book Awards under their belt.
Henry and Ian are stars of ITV's vegan cookery series, Living on the Veg, and have their own BOSH! product range which can be found in all major supermarkets.
Totally powered by plants, BOSH! create mouth-watering meat and dairy-free recipes that are shared across the globe.
@bosh.tv