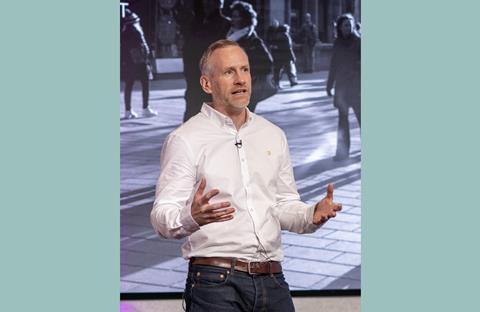 Chief executive officer at the Retail Trust
Chris has been a passionate supporter, advocate and champion of UK retail across his entire career.
Prior to joining the Retail Trust, Chris was the managing director and senior vice president of Retail Week - the most influential media brand in UK retail – and the World Retail Congress, the single biggest gathering of global retail's leadership each year. Chris led these brands, as editor in chief or more recently as MD & SVP for ten years, transforming the business from a weekly print title, into a digital-first information and global events brand that continues to sit at the heart of global retail by delivering on its mission to inform, connect and inspire the leaders that continue to colour this great sector.
Before he joined Retail Week, Chris was a pioneer in the age of digital information, launching his first online news service in 1999 for the FMCG sector. He has edited and led a number of intelligence and information media brands in industries as diverse as agriculture and automotive but has specialised in media brands that serve consumer-facing industries all his professional life.
Chris is a passionate campaigner for the positive impact of retail on the UK economy as well as a leader in the fight for diversity in business, having been recognised by both the Women's Business Council and Management Today as an agent of change by fighting for gender equality in business leadership.