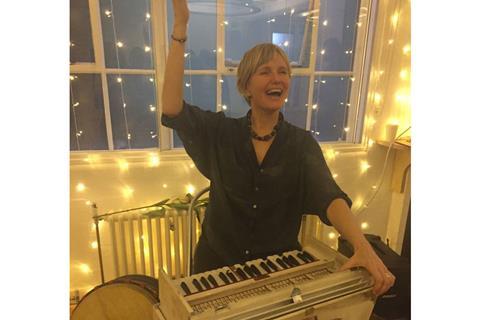 Mantra chanting, voice and sound work practitioner
Nikki Slade is a leading pioneer in the field of chanting, core voice and sound work in the UK. For over 30 years Nikki has inspired thousands of individuals to chant and has led chanting and voice workshops for corporations such as M&C Saatchi, Deutsche Bank and Cisco. She has been resident Kirtan leader at triyoga London for 20 years and has taken her cutting-edge approach to working with the voice into Wandsworth men's prison. She was the resident voice and sound facilitator at the Priory Hospital in North London for 20 years, supporting the recovery of people on the addiction treatment programme.
Nikki has facilitated chanting and voice workshops at the half-way recovery house Start 2 Stop in central London and worked with business leaders, therapists, yoga teachers, school teachers, writers and performers.
She has released four successful mantra and chanting recordings: Nectarine, Monsoon, Soundscape and Epiphany, and is the author of popular book 'The Healing Power of Chanting'.
Nikki has facilitated Kirtan workshops at Glastonbury and Latitude Festivals and hosted session all over the world, from California to Singapore and Melbourne.