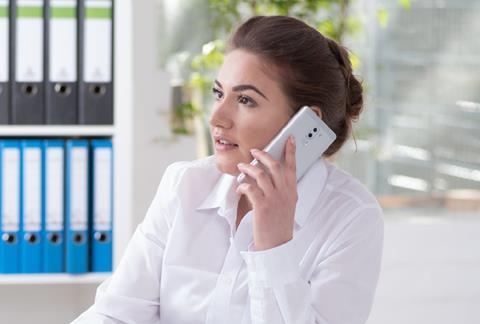 What is counselling?
Counselling offers people from all walks of life a confidential space to talk through their feelings, concerns, hopes and fears with a trained and qualified counsellor. There are a range of counselling approaches including:
2. Humanistic
4. Cognitive behavioural therapy (CBT).
Counselling falls under the umbrella term 'talking therapies' and can mean different things to different people. In general, counselling is a process people seek when they want to change something in their lives, or simply explore their thoughts and feelings in more depth so that they can move forward with new coping skills.
A counsellor will never tell you what to do, nor will they make any judgements about your situation. Instead, counsellors are trained to use a person-centred approach which will encourage you to talk freely about what's bothering you so that you can uncover any root causes for your feelings and identify ways of coping. We all have an understanding of what we ultimately want to do to manage our issues, and counselling can help you to decide on your next steps.
Counselling can feel daunting for some people but rest assured that what is said in your sessions remains 100% confidential. Whatever issue you're facing, it can be really helpful to talk to someone who doesn't know you. While friends and family can offer a compassionate ear, it can also be beneficial to speak to someone who isn't biased towards a particular outcome.
Contrary to popular belief counselling can be effectively delivered in a range of ways, including face-to-face or also remotely over the telephone or using video conferencing technology such as Skype or Zoom and as online therapy (especially effective for CBT). As we are all different and may prefer alternative methods of delivery, the Retail Trust offers a range of options to meet your needs.
What is short-term counselling?
All of the counselling support provided by the Retail Trust is described as short-term counselling. This is a clinically effective intervention to help people explore their problems in a time-limited fashion. Just because it is shorter in duration does not mean to say that it's not as effective as longer-term therapy. Individuals should be careful not to simply rush themselves towards counselling thinking that it is a cure-all for everything without first exploring other ways to self-manage their situation such as self-care approaches. If you are recommended counselling, you'll find that short term-therapy helps you to develop a renewed sense of clarity and purpose by the end of your sessions.
Some of the issues people come to the Retail Trust for short-term counselling include but are not limited to:
Feeling stressed or overwhelmed at home or work
Low mood
Chronic illness or pain
Bereavement or feelings of loss
The emotional impact of a relationship breakdown, divorce or separation
Low self-esteem and confidence issues
Interpersonal relationship problems
Carers issues
Bullying
Dealing with change at home or at work.
Is short-term counselling right for you?
When you contact the Retail Trust regarding counselling you are carefully assessed over the telephone by a qualified and experienced counsellor. This is to ensure you are offered the most clinically appropriate support. It is critical that we ensure your issues are suitable for short-term counselling so we take ample time to explore your needs and focus on what you would like to address.
We will ask about support networks and anything you might already be doing to help yourself. We will also discuss what could be a realistic outcome of counselling and check if you are 'at risk' in any way, either from self-harm, substance misuse or from someone else.
Issues which might require longer-term counselling include but are not limited to:
Childhood trauma
Ongoing addiction problems
Ongoing domestic violence
Eating disorders or other self-harming behaviours
Chronic mental health conditions which require ongoing treatment
Ongoing legal or criminal cases.
If after your assessment it is determined that short-term counselling isn't the most clinically effective approach for your particular issues, the counsellor will discuss this with you in detail. You'll be offered an alternative type of support through external services such as your GP, NHS or specialist providers local to you.
Different types of counselling available from the Retail Trust
Online therapy
Online therapy offers a wide range of benefits which can help some people overcome barriers to engaging with a practitioner. This approach to accessing help ensures that you are able to seek out support appropriate to your needs. It covers a wide range of topics relating to the most common issues relating to both emotional and physical health in a confidential manner without the need to speak to anyone – an issue which for some can be a barrier to accessing assistance. This reluctance to reach out often means issues are left unmanaged, escalating further and causing significant impact.
To access a range of online therapy and support take a look at our online therapy section
Telephone counselling and CBT
We provide access to both short-term therapeutic counselling and CBT over the telephone. You will typically receive between four to six sessions with your allocated counsellor. Although the specific number of sessions available to you will depend on the issues you are experiencing and the most appropriate level of support required to assist you. All sessions are 50 minutes in duration and take place over the telephone. One of our counselling team will arrange to call you at a pre-agreed time. It's important to ensure that you are available at your allocated time and have the privacy to enable you to speak freely during your sessions.
All telephone counselling is delivered through our network of experienced and qualified counsellors, through the British Association for Counselling and Psychotherapy (BACP), UK Council for Psychotherapy (UKCP) or British Association for Behavioural and Cognitive Psychotherapies (BABCP).
Face-to-face counselling
These counselling sessions are 50 minutes in duration and take place in the counsellor's approved premises. They are often within 30 minutes (15 miles) travelling distance of your work or home.
Face-to-face counselling is delivered through our national network of experienced and qualified counsellors, and all are accredited through BACP and UKCP.
Get in touch with the Retail Trust
To find out more about our counselling support, please call our confidential helpline on 0808 801 0808 or email the team at helpline@retailtrust.org.uk
You may find the following resource helpful:
Guide to cognitive behavioural therapy (CBT)