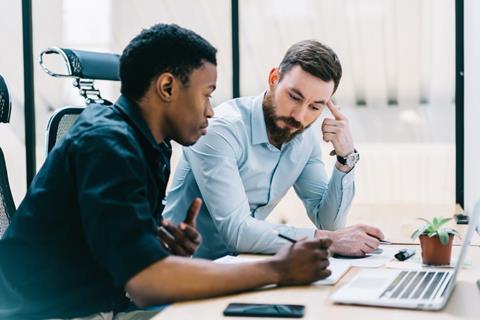 Counselling offers people a confidential space to talk through their feelings, concerns, hopes and fears with a trained and qualified counsellor. If you feel a colleague would benefit from short-term counselling, you can refer them to the Retail Trust with their consent.
Once you have submitted the referral, one of our team will be in contact with the colleague within 48 hours in most instances.
Please note that referrals MUST not be submitted without the prior consent of the employee.
What happens when I complete the referral form?
Once you have submitted a management referral form for short-term counselling, a member of our counselling team will contact the colleague and arrange to complete an assessment to explore their needs and focus on what they would like to address. This will enable us to offer the most clinically appropriate support to the individual.
It's important to ensure that you have discussed this referral with the colleague prior to sending it to the Retail Trust and that they are aware they will need to be available for a call back at their preferred time as stated on the referral form. It's also crucial that they have the privacy to enable them to speak freely during the call.
We will ask the colleague about support networks and anything they might already be doing to help manage their specific issues. We will also discuss what could be a realistic outcome of counselling and check if they are 'at risk' in any way, either from self-harm, substance misuse or from someone else.
Before making the referral, if you or your colleague would like more information about short-term counselling, please click here.
Please remember that once you make the referral, all services delivered to employees by the Retail Trust are confidential. No information relating to this referral will be disclosed to the employer including the referring manager.
Furthermore, all services offered are voluntary in nature, and employees can decline support at any point during their engagement.
Get in touch with the Retail Trust
To find out more about our counselling support, please call our confidential helpline on 0808 801 0808 or email the team at helpline@retailtrust.org.uk
Other resources which you may find helpful:
A guide to the Retail Trust counselling services
What is short-term therapeutic counselling?