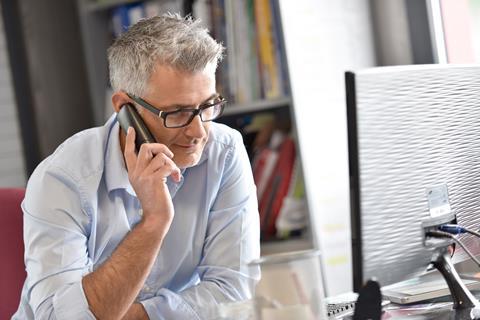 Counselling offers people a confidential space to talk through their feelings, concerns, hopes and fears with a trained and qualified counsellor. If you would like to access counselling through the Retail Trust, you can do so by simply completing the form below. Once you have submitted your referral form, one of our team will be in contact within the next 48 hours.
What happens when I complete the referral form?
Once you have submitted your self-referral form to the Retail Trust for short-term counselling, a member of our counselling team will call you to complete a brief assessment. We'll explore your needs and focus on what you would like to address which will enable us to offer the most clinically appropriate support.
We will ask about support networks and anything you might already be doing to help yourself. We will also discuss what could be a realistic outcome of counselling and check if you are 'at risk' in any way, either from self-harm, substance misuse, or from someone else.
It's important to ensure that you are available at your allocated time and have the privacy to enable you to speak freely during your sessions.
If you would like to understand if short term counselling is right for you, you may want to take a look at this article for more information.
Get in touch with the Retail Trust
To find out more about our counselling support, please call our confidential helpline on 0808 801 0808 or email the team at helpline@retailtrust.org.uk
Other resources which you may find helpful:
A guide to the Retail Trust counselling services
What is short-term therapeutic counselling?