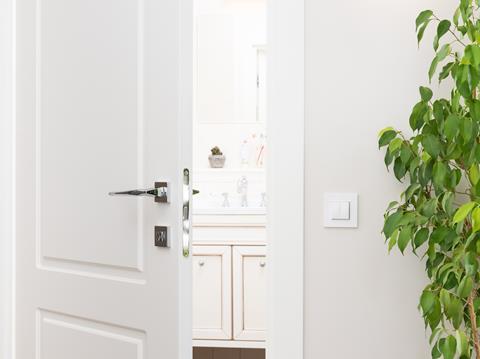 Whether you're currently directly affected by domestic abuse, you have been in the past, or know someone who is struggling, it's important to recognise that the following content may bring up difficult feelings. If you are in immediate danger or are reading this article on behalf of someone who is, please contact 999 immediately.
If you would like to speak to a specialist in domestic abuse before you read further, please contact the National Domestic Abuse Helpline on 0808 2000 247. The service is confidential, free of charge, and available 24 hours a day, seven days a week.
Anyone can experience abuse by their partner. It happens to men and women, people of all ages, religions, and backgrounds, and within heterosexual and same sex-relationships. No one is immune and yet, people often believe that abuse is something that could never happen to them.
This article offers insight into the types of domestic abuse that occur, what signs to look out for, and where you can find support. Domestic abuse is nothing to feel ashamed of and telling someone that you need help could save your life.
Please note that we refer to abusers' victims as targets.
What is domestic abuse?
Domestic abuse can be physical, verbal, sexual, financial, economic or emotional in nature. It's rare that someone will experience just one form of abuse by their partner, but it's important to know that regardless of the type, it always gets worse unless the abuser seeks professional help of their own. It is not the target's job to 'fix them' or hope that they'll change; abuse is never a one-off incident and it escalates in frequency and severity over time.
Why does domestic abuse occur?
Domestic abuse results from a person's desire to gain and maintain power and control over their intimate partner. Perpetrators of domestic abuse believe they have the right to control their partners, and often enjoy the feeling that exerting power over someone else gives them. Abusers come from all walks of life, all sorts of backgrounds, and from all kinds of professions. What they do have in common is low self-esteem and a poor self-image.
Abusers often believe that their own feelings and needs should be the priority in their relationships, and to achieve this, they use various tactics to make their partners feel as if they deserve the abuse. This is one of the key factors as to why people remain in abusive relationships – the belief that they are at fault, and if they 'just try harder' the abuse will stop. This is never the case – the target is not the problem, the abuser is.
Domestic abuse is a learned behaviour, and in fact, many abusers witnessed and/or experienced abuse in their own family of origin (this is sometimes referred to as inter-generational abuse). Of course, this is not to say that everyone who has witnessed abuse goes on to abuse others, but there appears to be a correlation for some people.
An abuser's peer group, culture, and society may also reinforce the message that abusing a partner is acceptable. For anyone experiencing abuse, it's crucial to recognise that being abusive is the abuser's conscious choice.
While other factors such as drug or alcohol addiction, money worries, or unemployment can sometimes escalate the level and frequency of abuse, they do not in themselves cause abuse.
Men are statistically more likely to be domestic abusers, but it's really important to recognise that women do abuse their partners too.
Why do people stay in domestically abusive relationships?
Sometimes, especially if we've experienced abuse in our pasts, we can feel that abuse is normal and to be expected in any relationship. We may also be told that the abuser will harm us or our children and pets if we leave. Or we may have been isolated from our loved ones to the point where we don't have anyone we can contact for help.
Some people are financially dependent on the abuser, while others might be from a background where leaving a marriage is forbidden. The question 'why don't you leave?' is extremely complex and the reasons are different for everyone. The better question to ask is 'how can I help you?'.
Prevalence of domestic abuse
Domestic abuse accounts for nearly 20% of all violent crime in the UK, and yet, of all crimes, it's the least likely to be reported to the police. In fact, a target will suffer an average of 35 assaults before they, or someone else, informs the police.
25% of women and 17% of men will experience at least one episode of domestic abuse at some point in their lifetime. Tragically, domestic abuse in the UK leads to the deaths of approximately 104 women and 30 men during an average year.
Types of domestic abuse
There are many types of domestic abuse, each as harmful to the target as the others. All abuse is designed to control or manipulate the individual.
Coercive control
Coercive control is a pattern of abusive behaviour which Woman's Aid defines as "an act or a pattern of acts of assault, threats, humiliation and intimidation or other abuse that is used to harm, punish, or frighten their victim".
Illegal in the UK since 2015, coercive control is designed to make a person dependent by isolating them from the support of friends, family, and colleagues, exploiting them, depriving them of independence and power, and regulating their everyday behaviour.
Some signs that may indicate someone is in a coercively controlling relationship include:
Threatening the target if they don't abide by the abuser's rules (rules which often change without warning)
Stopping the target from going to certain places such as work, school, worship services or the shops
Accusing the target of infidelity, theft or dishonesty
Following the target when they are outside of the home
Destroying the target's personal belongings
Threatening to harm the target's pets if their wishes aren't carried out
Isolating the target from sources of support including friends, family, neighbours, the police, employers and others in a position to offer help
Monitoring the target's daily activities by accessing and controlling social media accounts, email and mobile phones
Defining the target's appearance outside of the home by choosing their clothing, or banning jewellery or make-up
Using spyware to monitor the target's movements both inside and outside of the home
Placing tracking devices on the target's car
Timing the target when they are out of the house on errands and punishing them if they are late returning
Depriving the target of essentials such as medicine, food, heat or clothing
Withholding the target's form of birth control
Controlling what the target can read or watch on television.
Physical abuse
This type of abuse involves the abuser using physical force which causes (or has the potential to cause), you harm. Physical abuse often starts gradually, for example with a push or a slap, but always becomes progressively worse over time.
Verbal abuse
Verbal abuse includes the act of intentionally criticising or insulting someone and is designed to emotionally traumatise the target with the aim of making them feel vulnerable, scared and powerless. This form of abuse can involve name calling, taunting, as well as shouting and screaming.
Emotional abuse
Less obvious than other forms of abuse, emotional abuse is as dangerous as any other form. Types of behaviours classed as emotional abuse include:
Intimidation or threats towards the target
Intimidation or threats towards the target's friends, family, pets, neighbours or colleagues
Making the target feel guilty for things they say or do
Gaslighting (a form of abuse whereby the abuser discredits the target's memory, perception or sanity through lies, denial, contradiction, minimising and manipulation)
Projecting (a form of abuse whereby the abuser accuses the target of the very things they themselves are doing such as infidelity, theft or misusing substances)
Undermining the target's decisions, beliefs or actions
Speaking badly about the target to other people either without the target's knowledge or in their presence.
Sexual abuse
This type of abuse includes:
Sexual behaviour or a sexual act forced upon someone without their consent
Threats of unwanted sexual contact either by the abuser or people the abuser has recruited for this purpose
Actual sexual assault
The filming of a sexual act without a participant's knowledge or consent
Forcing someone to watch pornography
Coercing someone to be involved in a sexual act that is uncomfortable for them, ethically, physically or otherwise.
Financial abuse
Financial abuse occurs when the abuser takes control of the target's finances. This can include restricting access to their money, hiding or destroying their bank and credit cards, accessing bank accounts without the target's consent, or forging loan agreements without the target's knowledge.
Economic abuse
Economic abuse can involve restricting or removing the target's access to essentials such as food, clothing and transport. The abuser may also deny the target their freedom to improve their economic position by not allowing them to work, or if in employment, not allowing them to pursue development opportunities at work.
Support for people in an abusive relationship
What is Bright Sky?
Bright Sky is a free app offering help and guidance to people living in a domestically abusive relationship, as well as those who care about them.
Please only download the Bright Sky app if it is safe to do so and you are sure that your mobile phone is not being monitored. If you or someone else is in immediate danger, contact 999 for help.
Available in English, Urdu, Punjabi and Polish, Bright Sky offers a UK-wide directory of specialist domestic abuse support services with contact details, along with links to other helpful resources and information on topics around domestic abuse such as stalking, online safety, and questionnaires to assess the safety of a relationship. It also allows the user to immediately connect with 999.
Bright Sky users can also use the app to record incidents of abuse via text, audio, video or photo form, without any of the content being saved on the device itself.
*The Retail Trust accepts no liability whatsoever for the safety, reliability, durability and performance of the Bright Sky app.
Many survivors of domestic abuse speak of feeling ashamed when they were being abused. However, there is nothing to be embarrassed about – being abused does not mean that you're weak or deserving of it.
You might be currently in the relationship and considering leaving, or you might just be starting to think about your options. The Survivor's Handbook from Women's Aid is an excellent starting point and offers insight into finances, housing, supporting children through the transition, and other valuable pointers.
Money and housing are major considerations when deciding when to leave an abusive relationship. If you are in need of financial assistance, the Retail Trust offers financial aid to help you leave an unsafe situation.

If you've not yet told anyone that you're being abused, or you've told someone and they dismissed or judged your experiences, rest assured that there are a number of ways to get support in a non-judgemental way from people who have been there. You will be believed.
Organisations who can help you
Support for women and men

Refuge

0808 2000 247

Available 24 hours a day

Confidential emotional support, advice and information for women experiencing domestic abuse.
Community-based services such as outreach and child advocacy supporters.
Referrals to emergency accommodation and safe houses.
Local support groups and one-to-one counselling

Support for women

Women's Aid

Online services only

Guidance and information for women of all ages experiencing domestic abuse.
Online local services locator for emergency accommodation and safe houses.
Specialist COVID-19 advice.

Support for men

The Men's Advice Line

0808 801 0327

Confidential helpline for men of all ages experiencing domestic abuse.
Local services locator for emergency accommodation, counselling and support groups.
Webchat and email are also available.

Support for men

ManKind

01823 334 244

Confidential helpline for men of all ages experiencing domestic abuse.
Local services locator for emergency accommodation, counselling and support groups.
Webchat and email are also available.

Support for women affected by honour-based abuse

Karma Nirvana

0800 5999 247

A confidential 24-hour helpline for anyone affected by honour-based abuse or forced marriage.
Advocacy programme to help affected women navigate the court system and other relevant bodies.

Support for the under 25s

The Mix

Confidential helpline offering emotional support and practical guidance for all aspects of wellbeing including domestic abuse.
Webchat facility and peer support forums.
Signposting to local services.
Guidance on a range of life issues including housing, childcare, financial wellbeing and mental health.

Support for people from the LGBTQIA community

GALOP

0800 999 5428

Confidential helpline offering emotional support and practical guidance.
Trans-specific service for people coping with domestic abuse.
Guidance relevant to issues such as housing, how to report domestic abuse and financial issues.
Support accessing local services, including safe houses.

For anyone who is isolated and experiencing abuse of any kind

SupportLine

01708 765 200

Confidential helpline offering emotional support for anyone who is isolated and experiencing violence, whether from their partner, a neighbour, a friend, a family member or another.

Rape and sexual assault

Rape Crisis

0808 802 9999

Free and confidential support for men and women affected – directly or indirectly – by rape and sexual assault.
Helpline, online advice and help with reporting sex crimes.
Access to local counselling services and support groups.