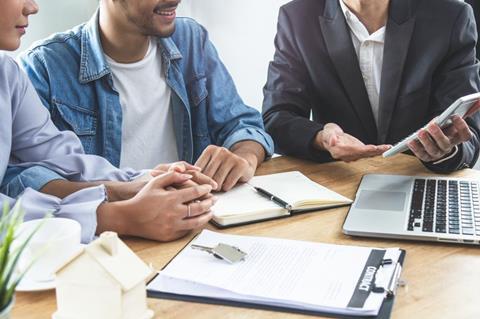 Renter's insurance is a type of insurance which protects you while living in a landlord's property. Before you buy a policy, you should ask your landlord what his or her own insurance covers. In most cases, their building insurance will pay for structural problems but won't cover any accidents you might have in their property such as flooding from leaving a tap running, or a fire if you've left the hob on. Buying renter's insurance can help protect you and your belongings, but there are a number of questions to ask before signing on the dotted line.
What should I look for in a renter's insurance policy?
Not all insurance policies are created equal so do check the small print and ask potential insurers for clarification if you're unsure. Providers are legally obligated to explain everything to you in detail and the best price doesn't always mean the best cover.
You can compare insurers by visiting independent online sites which help you in this process, but you might also like to ask friends and family who live in rented accommodation for their recommendations. Your bank or building society might also offer existing customers special rates on a range of insurance products so it's worth asking at your local branch too.
Before you start to look around for a renter's insurance policy, it's a good idea to make a list of everything you'd need to replace if lost, stolen or damaged. Things can really add up, especially if you suffer a flood or fire, so don't forget clothing, books, bedding, IT equipment, DVDs and even kitchenware. Having a clear idea of how much it would cost you to replace all of your possessions will help to ensure that you're adequately covered.
Here are some questions you might ask an insurer before purchasing a renter's insurance policy:
Does the insurer cover individuals who live with other people in rented accommodation?
In some cases, insurers will only cover individuals sharing rented accommodation on the condition that each tenant keeps their private space (such as their bedroom) locked when away from the house. Be sure to let any insurer know how many people you live with when you apply for cover.
What does the policy cover and what does it exclude?
Like any insurance cover, renter's insurance policies vary depending on where you live and which insurer you choose. It's important to understand the specifics of what's covered and what isn't to avoid having a claim rejected at some point in the future.
Personal liability: although this isn't included in all policies, personal liability cover within your renter's policy will protect you both legally and financially should someone have an accident in your home and seek compensation.

Accidental damage to your possessions: make sure that you understand if the insurer will pay for items that have been accidentally damaged. Some policies won't pay for these so it's worth checking exactly what you'll be compensated for and the conditions that apply.

Possessions taken outside of your home: some items such as bicycles, laptops, wallets, mobile phones and jewellery may not automatically be covered outside of your home. If an insurer doesn't cover these without a hefty additional charge, you might like to ask your bank if it offers insurance as part of your current account. Sometimes accidental damage, theft or loss cover on mobile phones and other items you're likely to use away from the home is included.
What is the policy's excess?
The policy's excess, also known as the deductible, is the amount of money you'd need to pay out of your own pocket before the insurer would settle any claims for lost, stolen or damaged property. The rule of thumb is the higher your deductible, the cheaper your policy. But because of the relatively low cost of some household items it may be cheaper to just replace them yourself without claiming on your policy. Remember that any claim on your policy can potentially affect the cost of future insurance policies because you'll have lost any entitlement to a 'no claims' bonus.
Old for new?
Most insurance companies offer 'new for old' policies (also referred to as 'replacement as new' cover) and will pay the cost of replacing any lost, stolen or destroyed items with new. Alternatively, if an item has only been damaged, an insurer may only pay for repairs. There are other types of policies to consider too such as those which replace an item with a cost reduction made for normal wear and tear such as an older laptop or mobile phone. Make sure that you know what you're covered for, before you sign.
Check the cancellation terms
If you're living in short-term rented accommodation and there's a chance that you could move house before your renter's insurance policy expires (usually one year from first day of cover), you'll likely have to continue to pay the monthly premiums until the policy expires. This is expensive and wasteful so ask for specific guidance on what happens if you move house and want to cancel your policy before it's due for renewal.
You can learn more about contents insurance by visiting The Money Advice Service.