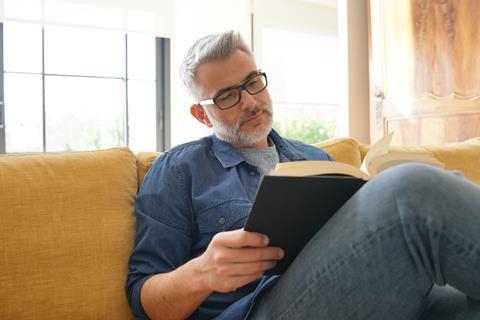 Is loneliness a mental health problem?
Loneliness is something everyone has experienced at some point. Even people those who generally prefer their own company to that of others can feel cut-off after a period of time without being in touch with friends, colleagues and neighbours.
Loneliness is not a mental health problem. Prolonged periods of solitude can, for some people, cause them to feel low or even, at its more extreme, depressed or anxious. People living with mental health problems may also face the additional challenge of feeling isolated because they don't have anyone to talk to about their wellbeing. We explore what loneliness is and how you can combat it.
Tips to help you to feel less lonely
Don't assume that you're the only one who is struggling with loneliness. You'd be surprised to learn just how many of your friends, family members, colleagues and neighbours are feeling the same. Instead of waiting for someone to reach out to you, take the first step to make contact. It sounds obvious, but when we're feeling lonely, we can forget that other people are in the same situation and may not be reaching out because they don't feel at their best. Be the one to make the first move whether it's sending a card in the post, emailing, making a call, or arranging for a walk at your local park.
If you feel that you don't have people in your life who really understand how you're feeling, consider joining an online peer support group. Side by Side is an online community for people developed and managed by Mind. It offers a confidential place to share your thoughts and concerns with like-minded people.
You don't have to be alone to feel lonely! You might be living with a partner, a friend, or family and still feel isolated. It can be useful to share how you're feeling with those around you, but if you're not ready to do that, or don't know where to start, consider speaking to the Retail Trust helpline in confidence for support.
Being comfortable with your being on your own is a valuable life skill but isn't one of those skills that comes easily for some. Sitting with difficult feelings without the distraction of other people can be hard but can ultimately teach you a lot about who you are, and where you want to be. If you find it easier, you can reach out to the the Retail Trust helpline to speak to someone confidentially about what you're experiencing.
Be realistic. Loneliness isn't something that is resolved overnight. It requires a plan over time and this might include the following:
Draw up a list of people you'd like to make contact with and schedule in a chat or video call. Start slow – even one connection a week can make a world of difference.
Check out local volunteering opportunities. There are so many ways to contribute and volunteering can also make you feel less isolated. You'll meet new people, learn new skills and feel better about yourself in the process.
Join an online class to learn a new skill, improve an existing one or simply have fun. Future Learn offers a wide range of free courses in everything from politics and history, to art and culture, through to healthcare and wellbeing. Most courses are free.
Check out Quora. This worldwide online community exists to answer questions that people have – from how long does an elephant live, to what is the best way to use a slow cooker. Unlike a search engine, real people answer questions for others from a place of experience and knowledge. So if you have a specific passion for mental health, politics, music, architecture, or the Middle Ages (and the list goes on!) you can register and start answering questions for people from all over the world. It's a great way to connect and help someone out who could use your insight to better their life.
If you're feeling lonely, consider giving social media a rest for a bit. It might sound counterintuitive but when we see other people living lives we deem to be more exciting than our own, we can start to feel inadequate. Keep in mind that what you see on social media is not always what it seems. Don't compare your life to other people's – focus on making your life the best life you can.
Next Door is an app which connects you to people who live in your local area. People join for all sorts of reasons – to make new friends, find others who enjoy the same activities, swap ideas, or just connect. It's free to use and easy to register.
Further Information