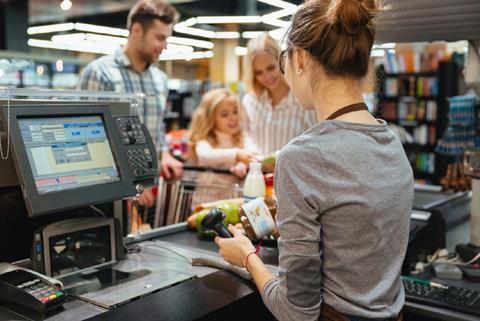 It can be upsetting and potentially triggering to read about suicide. In the event that you're feeling vulnerable at the moment, you might want to consider reading this content at a time when you don't feel distressed.
The information and self-help support provided in this series is not a substitute for seeking medical assistance and advice if required. If you are having thoughts of suicide, please seek professional assistance urgently. You can contact the emergency services on 999 if you feel unable to keep yourself safe, and your local A&E will also be able to provide you with help.
Alternatively, the Samaritans are also available 24 hours a day, seven days a week on 116 123.
Knowing what to do in certain situations can be difficult, especially if you've never encountered them before. This article addresses some of the more common scenarios involving colleagues who are feeling suicidal and offers sound advice on what to do should you encounter them.
Common scenarios
1. My colleague messaged me at 11pm on a Sunday to say that she'd just taken an overdose. Should I have gone to her house?
It's natural to want to be there for someone in distress, but the safest thing to do in this situation is to contact 999 without delay.
Consider this: you could arrive at the person's house only to find that there is a third-party there who doesn't appreciate your involvement and this could result in harm to yourself or your colleague. You might also witness something traumatic, especially if the colleague is badly injured.
Instead, keep the text conversation going. Or, if they're open to it, suggest that you call them. If you don't have their address and they won't disclose this to you, 999 will be able to trace the caller's landline or mobile.
First responders will ensure that the person gets the medical attention they need.
Let a senior member of your HR team know what's occurred at the first available opportunity (in this case, the next day). Where risk to life is concerned, confidentiality is not absolute but do be mindful that telling others about your colleague's situation is not appropriate.
2. One of my colleagues has asked me to drive her to A&E because she's attempted suicide. What should I do?
Taking sole responsibility for someone who is experiencing a medical emergency is not an appropriate response even if you're a qualified first aider. You're likely to be experiencing stress in this situation yourself and your attention might not be fully on the road while driving thereby creating a safety issue for you both.
Consider too that the colleague may become extremely unwell during the drive. It's best to call 999 and let them know that you have a medical emergency and need immediate assistance. If you are able to determine what the colleague has used for their overdose, let the emergency services know when you contact them so that they are fully prepared.
3. My colleague attempted suicide and is in the hospital. Is it okay for me to visit him?
Being admitted to hospital as a result of a suicide attempt can be an extremely distressing experience. People need time to recover physically and emotionally, and it also takes time to adjust to the routines and environment of a mental health unit. It's important that anyone recovering in hospital gets the right treatment and support. Having visitors can be upsetting to the colleague and disruptive to other patients.
In the case where your colleague is aware that you know of their attempt, you might consider posting a note or card. Otherwise, wait until the person is back at home before you ask if they'd like you to visit them.
And don't take it personally if they'd rather not see anyone. Recovery takes time and it needs to be done on your colleague's own terms and at their own pace.
4. Should I call a colleague's partner if they're feeling suicidal?
The only time that you should call someone's friend, partner or family member is if they ask you to do so on their behalf. Sometimes, the people closest to the person who is suicidal are part of the reason for the suicidal feelings. So, disclosing this information could cause more problems for them than you can imagine.
You can encourage them to call someone they trust while you're with them, but do not take it upon yourself to contact someone on their behalf without their permission. If you believe that the person is in immediate danger, call 999. The emergency services will determine the best person to contact on your colleague's behalf.
5. Should I inform my colleague's manager if they're suicidal?
If you have reason to believe that your colleague's life is in danger, you should contact 999 in the first instance and then let someone senior on your HR team know. They can disclose the information that is required to the right people and you don't need to be involved.
Remember too that the colleague may have interpersonal relationship problems with their manager so it's best to let someone outside of the situation know what's happening to avoid further issues for your colleague.
6. My colleague is AWOL today. I'm worried because he has seemed very down lately.
There are many reasons for someone missing a shift without notice, but one can never be too safe if you know that a colleague has been struggling with their wellbeing. If you cannot reach the colleague on their phone or email, you can contact 101 to ask for a welfare check. If you don't have the colleague's address, ask a senior member of the HR team to make the call on your behalf.
When your colleague is back at work, make sure that you take the time to check in and see how they're feeling.
7. A few of us were sitting around at break and the topic of suicide came up. One of my colleagues mentioned that they'd attempted suicide a few years ago before we knew him. Should I be worried that he'll attempt it again?
Many people who attempt suicide at some point in their lives never attempt it again, particularly if they have been able to access professional support for their underlying issues. A good response might be to say that you're pleased that he survived the attempt and thank him for sharing. In this case, it'd also be a good idea to catch up with him when the rest of the group aren't there and ask how he's doing. Don't assume that he's suicidal but do check on how things have been for him since his attempt. If he is fully recovered, that's great, but if he does disclose that he's struggling, ask how you can help.
8. One of our colleagues died by suicide last week. As a manager, what can I do to help my team?
The death of a colleague, by any means can be devastating, even for colleagues who didn't know the person well. But a death by suicide can also raise lots of difficult feelings for people including fear, anger and guilt. Some colleagues may also struggle with memories of other people they've lost to suicide. In the first instance please take a look at this article on supporting colleagues after a suicide. You can also contact the Retail Trust on 0808 801 0808 and ask to talk to a qualified counsellor about the best kind of support on offer. In these circumstances it may also be beneficial for a counsellor to attend the site to support the wider team which retailTRUST can arrange if appropriate to do so.
9. My colleague's son died by suicide a few years ago and she talks a lot about his death. I am happy to listen but some of her colleagues are very uncomfortable and are now avoiding her when she starts to talk about him. What can I do to help her?
Bereavement by suicide is a unique type of loss and can leave families and friends with many unanswered questions. It's positive that your colleague feels able to share her story with you, but she may also benefit from specialist support from others who can not only relate to her experience but have the skills and training to be able to help her work through her grief.
You might suggest that she contact Survivors of Bereavement by Suicide (SOBS) to help her talk through her feelings and find a support group local to her. It's a kindness to listen to someone who is in distress, but keep in mind that she might benefit from professional guidance, and remember your own wellbeing too. Offering support to someone who has been bereaved by suicide can feel overwhelming so make sure that you have support too.
10. During an unrelated conversation, my colleague suddenly disclosed that he'd accidentally overdosed a few months back. I didn't know what to say but I wonder if I could have done more?
This kind of comment could be an indicator that someone needs help and signposting, so it's worth following up with a conversation on how the colleague is feeling now. Accidental overdoses can happen of course, but if you feel that the comment was intended to communicate their distress, by all means, listen to your instinct. Better safe than sorry.
Next article: How people are supported by suicide prevention professionals