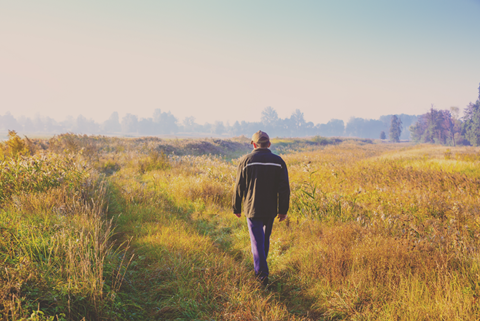 Our short wellbeing assessment provides you with a personalised wellbeing rating based on your responses, and will assist you in identifying the help that might be available to support your mental wellbeing.
It's important to acknowledge to yourself that supporting someone who struggling emotionally, even if they're not feeling suicidal, can feel overwhelming and be both physically and mentally demanding. Even if you've taken on the role of supporting others many times in the past and have fared well, remember that the more you support others, the more likely it is that your own wellbeing will be impacted. You may need some support to maintain your own wellbeing.
Here are some tips to help you to stay well during emotionally intense times.
Talk to someone outside of the specific situation. Because respecting someone else's confidentiality means that you can't share details of your experience with friends, colleagues or family, it's critical that you get some support too. The Retail Trust is here for you 24 hours a day and can offer a confidential space for you to share your thoughts and feelings.
Try not to take the other person's issues home with you. Granted, it's difficult, but when you've signposted to the most appropriate kind of professional support, you can rest assured that you've done your very best to be empathic, kind and supportive.
If you've lost someone to suicide in the past, you may find yourself trying to deal with memories and difficult feelings. Survivors of Bereavement by Suicide (SOBS) offers free, confidential support to anyone who has lost a friend, colleague, family member or acquaintance to suicide.
Get enough sleep. Sleep is one of the cornerstones of self-care and is more important to staying well than many of us realise. Without quality sleep, we can feel shaky, out-of-sorts, and generally unable to cope. Make sure that good sleep is a priority for you.
Avoid or cut down on alcohol. Alcohol can disrupt sleep and also cause you to feel anxious, low, or not your usual self.
Avoid or cut down on added sugar in drinks and food. Too much sugar can wreak havoc with your sleep and mood.
Eat regularly to avoid dips in your blood sugar levels. When our blood sugar fluctuates, so can our moods.
Choose healthy foods that support your emotional wellbeing.
Consider some self-care practices such as yoga, pilates, mindfulness or mediation.
Go for a walk. Getting outside can put things into a different perspective.
Be honest with yourself and others about what you can and cannot do. If you need to, delegate household chores to family members while you take time to recover.
If you feel that as a result of supporting someone else you need to speak to someone for emotional help, the Retail Trust helpline is available 24 hours a day, seven days a week on 0800 801 0808. You can also contact the team.
Next article: Suicide awareness: a story of hope