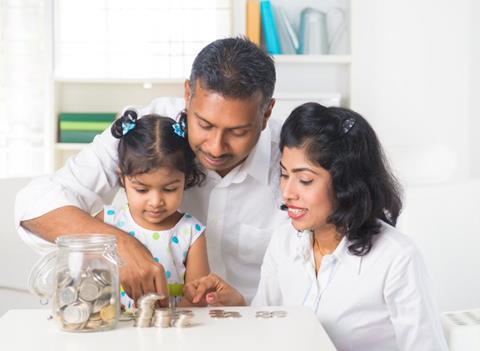 When the retail sector was affected by the downturn, the Retail Trust decided to invest in a credit union. Launched in May 2017, retailCU is a credit union serving anyone who works in retail and the related industries. Members save to create a common pool of savings, which is then used to provide loans to members who wish to borrow.
retailCU provide its members with market-beating rates on savings and loans, delivered where possible by salary deduction. With a unique financial education remit, the Credit Union works to enhance the financial wellbeing of all its members. Savings accounts are easy to set up and you can deposit a lump sum, make occasional or regular payments with great rates of return.
About retailCU
retailCU are part of a global movement of 57,000 credit unions with 217 million members and anybody who works in the retail or related service industries are eligible to apply.
Market beating rates on Easy Access Savings accounts, and Fixed Term deposit accounts, and loans.
Save straight from your wages, with our Payroll Deduction scheme.
Loans for any purpose, including bad credit loans for debt consolidation, without the need for a guarantor.
Save as you Borrow scheme, so you will have a savings buffer by the time you have finished paying off your loan.
Easy to use online loans calculator and application form.
We are a fully authorised and regulated financial institution.
All money is protected by the government's Financial Services Compensation Scheme.
No processing fees, or early repayment fees.
Retail Credit Union help people move from being borrowers to savers though our Save as you Borrow scheme. This scheme obliges borrowers to allocate 10% of their loan repayment to a savings account, so when the loan is repaid the member has built up a nest egg reducing their need to borrow in the future.
The average borrower at Retail Credit Union started with a zero balance, but after only six months now has £135 in their savings account.
Tackling payday lending
Many of retailCU's new applicants have been using high cost, short-term loans. As well as costing a lot of money, payday loans can reduce a borrower's credit score. Some lenders will instantly refuse an application for credit just because a borrower has used short-term credit recently. Reinforcing the cycle of high cost debt as an applicant has little choice but to return to the payday lender.
By moving retail employees away from payday loans. Retail Credit Union saves members hundreds of pounds. A £500 loan over six months costs just £35 from the Credit Union. A typical payday lender will charge £384 for the same loan.
Improving credit scores
Retail Credit Union borrowers can improve their credit score by establishing regular repayment records with us which are then reported to a Credit Reference Agency. This enables members to access cheaper products and services in the long run.
Member stories
Adam's story
Adam came to the Credit Union for a loan pay off a payday loan. His credit score was in the bottom third of the UK population because he had been using short-term credit. As a result, other providers refused to lend Adam any money. Retail Credit Union was able to provide a loan because Adam is on one of our Payroll Deduction schemes.
Three months later, our member returned for a further advance so he could clear an overdraft. Because he had built up six months' of repayments, Adam's credit score had increased; he is now in the top half of the UK population by credit score.
Farhan's story
Farhan took a loan for £500 in June 2018. After three payments, he came back to apply for a top-up loan of £4,500. Farhan had been working for his employer for five years and his managers were encouraging him to take a more senior role, but to do so meant he would have to drive to work. Retail Credit Union approved the loan so Farhan can take driving lessons, buy a car and invest in his future.
Janet's story
Janet took out a loan of £5,000 for home improvements. As a condition of the loan, she agreed to save £20 per month. Janet will have nearly £600 in her savings account at the end of her loan; her first substantial savings account
Katie's story
When Katie got a pay rise, she bought her first car on hire purchase. At 30% of her monthly disposable income, the repayments were high. This became a problem when Katie decided to move to a better home. With a Retail Credit Union consolidation loan, she was able to lower her monthly repayments and, because her interest rate was lower, save money too.
Mark's story
Mark had worked in retail for 16 years before retiring last year. After weighing up the investment options, he decided to deposit £15,000 in to a Retail Credit Union 12 month term deposit.
Mark is happy in the knowledge that his funds will be used to help others in the industry borrow safely and affordably. The 1.5% annual interest wasn't bad, either.
Sarah's story
Sarah was having problems with credit card debt, and was struggling to pay the minimum payments because of the high rate of interest and she wasn't bringing down the original balance. Retail Credit Union consolidated her debt into one manageable payment. We began by taking on three out of four credit cards and paid down the fourth after Sarah made three clear payments towards the existing loan.