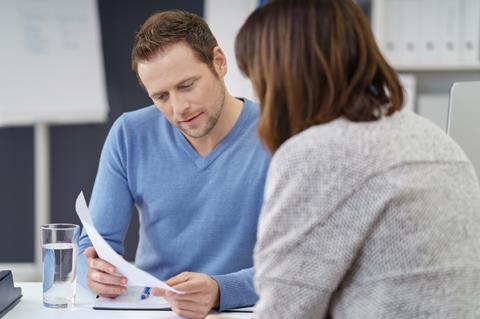 It can be upsetting and potentially triggering to read about suicide. In the event that you're feeling vulnerable at the moment, you might want to consider reading this content at a time when you don't feel distressed.
The information and self-help support provided in this series is not a substitute for seeking medical assistance and advice if required. If you are having thoughts of suicide, please seek professional assistance urgently. You can contact the emergency services on 999 if you feel unable to keep yourself safe, and your local A&E will also be able to provide you with help.
Alternatively, the Samaritans are also available 24 hours a day, seven days a week on 116 123.
It can be distressing not to know how someone you've supported will be helped once a healthcare professional becomes responsible for their care, but it's important to recognise that these specialists are best placed to provide a safe space to someone who is suicidal.
As a manager or colleague, you will not have the right to request updates on the person's welfare but you can certainly trust that people with the right experience and qualifications are looking after them.
Some people who are struggling with suicidal feelings will prefer to speak with their GP for help, guidance and support which may include a referral to local specialist crisis services. Other people might find that they feel safe after speaking to a specialist suicide prevention service such as the Samaritans.

However, in some cases, a person's immediate safety is threatened by their suicidal feelings and the emergency services will need to attend.
How the emergency services will support a suicidal colleague
If you're worried about a colleague's safety, you should contact 999 immediately. The individual will be taken to the local A&E department in an ambulance or police car. Don't be alarmed if the police attend along with the ambulance – it depends on which first responders are close by and available to respond.
As a colleague or manager, it's not appropriate for you to go to hospital with your colleague as this can blur professional and personal boundaries. Your presence may also discourage someone from disclosing full details of how they're feeling if they don't know you well.
However, it's good practice to ask your colleague if they'd like you to contact someone on their behalf, but if they don't want you to do this, you must not break their confidentiality.
In some cases where a colleague has a close friend or relative in the same workplace, they may be happy for you to let that individual know what's happening and even attend A&E with them but do not consider doing this unless you have the colleague's permission.
First responders understand how to help someone who is distressed, so rest assured that your colleague is being treated with respect, dignity, and compassion. Upon arrival at A&E, your colleague will be seen by a medical professional who will determine if a mental health assessment is required. If this is the case, your colleague will be seen by the mental health acute liaison service. This service is comprised of healthcare professionals who have the skills, experience, and qualifications to support someone who may be at risk to themselves. The team can refer someone for hospital admission, a community mental health team (CMHT), or other agencies to help in recovery.
If an individual is suicidal but is refusing help, a healthcare professional may determine that they present a risk to themselves. In such cases, the person may be assessed under the Mental Health Act to ensure that their needs are appropriately assessed and treatment is provided. This could also involve your colleague being sectioned under the Mental Health Act which means that they will receive support even if they do not agree to treatment. Sectioning is designed to ensure that your colleague is adequately protected and receives the urgent treatment needed for suicidal feelings, while minimising the risk of harm to themselves.
It is not the role of a colleague or manager to request such an assessment. Instead, any decisions are made by the team under whose care the individual is placed, as well as the individual's closest relative if appropriate.
Hospitalisation can feel very traumatic thus, the determination to pursue in-patient care is never taken lightly.
Ongoing support
Some people who have experienced a suicidal crisis will be referred to their local crisis resolution home treatment team (CRHT). CRHTs provide intensive support during a mental health crisis. As a result of a referral to a CHRT which is made by a healthcare professional, the person may become registered for home treatment, or the local CMHT, or other agencies to help recovery.
Additional information
NHS services - where to get urgent help for mental health
Next article: Suicide prevention services in the UK and ROI