It can be upsetting and potentially triggering to read about suicide. In the event that you're feeling vulnerable at the moment, you might want to consider reading this content at a time when you don't feel distressed.
The information and self-help support provided in this series is not a substitute for seeking medical assistance and advice if required. If you are having thoughts of suicide, please seek professional assistance urgently. You can contact the emergency services on 999 if you feel unable to keep yourself safe, and your local A&E will also be able to provide you with help.
Alternatively, the Samaritans are also available 24 hours a day, seven days a week on 116 123.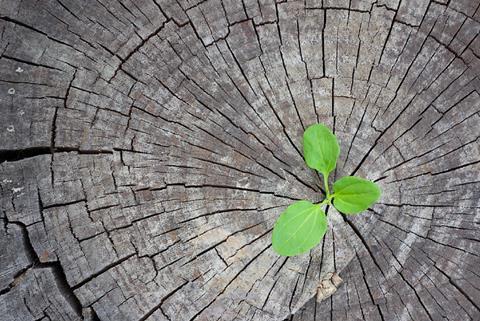 This extract from 'The Female Mind: A User's Guide' explores the role of hope in helping someone to make the decision to live. Hope cannot be underestimated, and it's easier to inspire than you might think.
Hello Distress,
I can't say I've missed you, as familiar as you are, but there you were at the door last night, your insistent knock telling me that you'd let yourself in if I didn't. The door opened, filling the hallway with your shadow, although your features were recognisable because they never change. Frozen to my spot, I fell through the wounds you've inflicted over the years.
"It's been a long time", you said, turning your head to see if I was alone. You moved towards me just slowly enough to draw out the torture. Night fell as the streetlights flickered out.
You first knocked at the door when I was seven years old. A child hoping that something, anything, would end an interminable pain. An innocent mind which should never have known of these things, I thought I'd found a friend to lead me confidently out of the hell, but you were not a friend. Instead, shrill voices told me that they were inconvenienced by a childish recklessness, blaming me for something they could not understand.
I have lived with you peering over my shoulder for many years, your need to win at times dimming my vision so that I cannot find the door. But there is always one molecule in my body, hidden at times even from me, that keeps me here. Like curling smoke from a fire, you always disappear when the flames lose their heat, leaving only collapsed embers which no longer have the power to devastate. You are not big enough to destroy my will to survive, to hope, to live.
Dear Hope,
Despite the sometimes-unrelenting distress, you come to me in many forms, feeling your way through the darkness to reach me. I marvel now at the way in which you have always been here, although at times I could only see your outline, hazy but formed. You're always here, waiting patiently to unlock the door, a locksmith whose key remains new and perfect. You have kept me here long after my seventh birthday. You are my godmother throughout my childhood, knowing that something was trying to claim me. And while the language of distress was not her mother tongue, she wrested me back with her own hope, teaching me a dialect in circumstances that must have been at times overwhelming to her.
You were a teacher at my school who spent time telling me I was good at so many things, that I had a future full of awe just waiting. You were – and continue to be – a moment standing in a gold-touched summer's field, leaving me marvelling at the wonder of being connected to its calming warmth. You are the stranger sitting across from me on a train, hurtling at speed towards unfamiliar places, a fellow being who has perhaps felt the same at times but is testament to how hope never lies. You are the friend who shows me a way to tenderly hold my heart, reminding me that it defends against arrows which cannot puncture, despite their single-minded trajectory.
Your track record of extending inexhaustible hope is 100%. My track record of seeing through the darkness until your form is crystalline is 100%. We share a common aim, swifter than arrows can ever fly. You are all those who walk with me shoulder to shoulder, shining their brilliant beams ahead of me despite the odds. Together, we bring in the light.
Although, from time to time, distress attempts to embezzle what tells me to stay, you, hope, win every time, reminding me that the pain will dissipate like smoke from a fire. The pain has not won. I am alive. I am alive.
Source: Reproduced with permission: Woodside, A., The Female Mind: A User's Guide, (RCPsych 2018).
Other articles that may be of interest
Supporting someone who is feeling suicidal
Suicide prevention services in the UK and ROI